Maybach Exelero is a unique car brought into being in 2004. It is quite interesting to note that its price goes for nothing less than $ eight million. The high performance 700 hp (522kw) four-seater was built on request for Fulda Tire Makers. The Fulda tires wanted to show off its latest rubber by use of this car. To perform the test of high-performance tires, The Fulda Tire Company required a car that was able to exceed a speed of 350 Km/ hr.
8. Produced By a Renowned Manufacturer
The Maybach model was created by The German luxury car manufacturer as a modern interpretation of its historical streamlined sports car from early 1930s. Maybach model had been built historically from the said year for Fulda tire testing. The car became very popular for being shown in an event of a long-running show in German.
7. A Luxurious Super Car
Maybach Exelero is ultra-luxury super car. The car has a high running speed of 351Km/hr and can move from 0 to 97Km/hr in a very short time, not exceeding 4.4 seconds. Aerodynamically designed bodywork, chassis and high engine technologies make high driving possible. The featured car combines the beauty of silky-smooth power of a super sports car with the elegance a limousine high-end.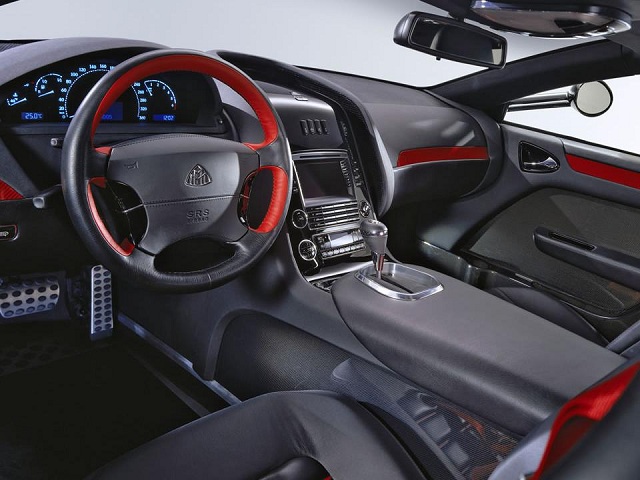 6. Featured a High Speed after Practical Test
After an actual test, the final results in its speed was more than expected. On May 1, 2005, Klaus Ludwig, a racing driver made a new world speed record for limousines on a production tires series. Ludwig Klaus drove the Maybach Exelero while fitted with Fulda Company tires attaining a speed of 351.45 Km/hr in Nardo Italy.
5. Stability, Safety and Comfort the Car Gives
The car weighs 2.66 tons while unladen and have dimensions of a small van. For Maybach Exerelo, a tire was designed to cope with the weight of 2.66 tons. The tires also copes with the dimensions and speed while giving the car stability, safety and comfort.
4. Designed By a Team of the Best-Known Engineers
The project team consisting of Mercedes- Benz engineers started working on the Maybach Exelero in 2003. The group of designers was headed by renowned engineer Prof. Harald Leschke. The team had two other professors and four students from Pforzheim Technical College Department of Transportation Design. After nine months, the team succeeded in a creation of the most elegant symbiosis of form languages related to past and present car generations.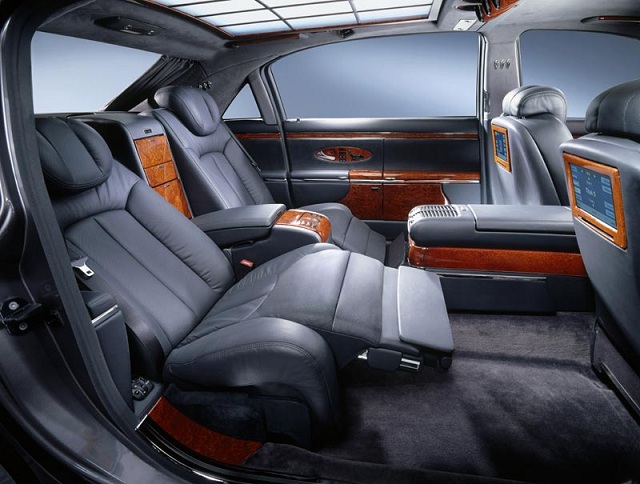 3. Set-Up Done By the Best Producer of Vehicles
After completion of the model building stage, the set-up of the car done by the best producer of vehicle studies based in Turin, Italy by the name Stola.
2. Interior Made Of High-Quality Material
The interior of the car is made made of natural leather materials and neoprene, black and red high-sheen carbon fiber services. It is also fitted with coated perforated aluminum sheeting that is of high quality. The ideation of the car, design and production was carefully done over a 25 month period before finishing.
1. High Power Engine
After completion, it was noted that the twelve-cylinder engine used was not powerful enough for the targeted top speed, though its two turbochargers. As a result, displacement was made larger from 5.6 to 5.9 liters and optimization of turbocharging. Therefore, a power output of 522 kW plus a torque of about 1000 Newton meters was achieved. This power was enough to enable the car hit the envisaged top speed of 350 Km/hr.
The above mentioned and discussed reasons explains why you need to dig deeper into your pocket for you to purchase Maybach Exelero car.